At the end of the third quarter of 2020 1.65 million LEIs had officially been issued. That means more than 48,000 LEIs were issued in this three month time frame representing a total quarterly growth rate of 3.3%.
I don't always provide a summary of the report in a blog but there was a few interesting talking points about the LEI ecosystem worth mentioning and putting on the radar of anyone who owns an LEI or sells LEIs.
The RapidLEI System is Fastest Growing LEI Issuer!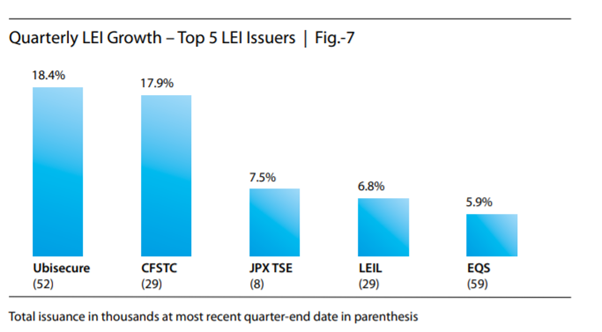 18.4% of the world's LEI issued and the largest number of transferred LEIs have been to the RapidLEI system. ManagedLEI use this system because it's fast and can be used to register and receive an LEI within minutes. It's great to see that customers around the world are seeing the benefits of using this system too and are enjoying the large discounts they receive from us!
China Has Fastest Growth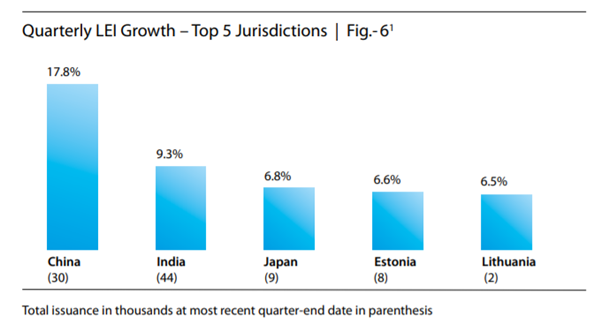 The United States is still the top jurisdiction for LEIs but China has been growing quickly with it's fifth consecutive quarter as the region with the highest growth. China is also the region with the least competition for LEI issuance in Q3 2020.
The United Kingdom is Not Renewing!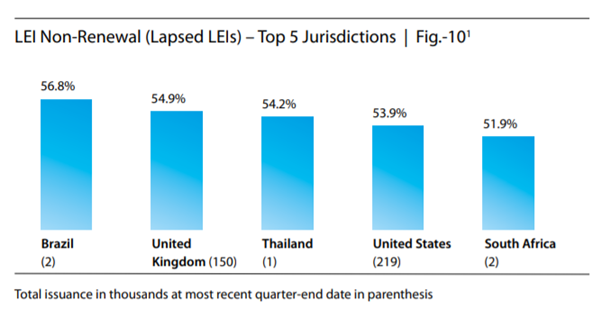 54% of LEIs in the UK are being renewed, this is the second worst renewal rate only after Brazil at 56.8%. Comparing this to the global average renewal rate of 67.6% and the EU renewal rate of 69.2% shows that the UK are falling behind at renewals.
I've explained in a previous post that not renewing your LEI is a risk that could result in a lapsed LEI and therefore, in non-compliance. Working with companies like us means you can guarantee LEI renewal for up to 10 years at just £32 a year. It's a no brainer really. To transfer to us, click here.
People Are Reporting Parent Entities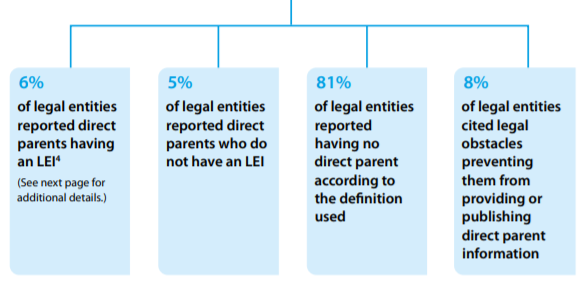 In a great move for financial market transparency, LEI applicants are reporting their direct and ultimate parent hierarchies. 99.9% of registrants this quarter have reported LEI parent information. 6% have reported a direct parent with an LEI and 5% have reported a direct parent that does not have an LEI. 8% of legal entities cited legal obstacles as preventing them providing or publishing direct parent information. A further 81% of applicants report no direct parents.
Why Use ManagedLEI?
ManagedLEI don't have any hidden fees in their LEIs and we don't charge you to fast track your applications. You have the ability to go from registration to receiving your LEI in minutes through a simple application process. We also provide the option for multi-year LEIs at significant discounts so that we take care of your renewal process every year. We think that helps reduce the burden for your organisation – doing this while you pay less is unheard of!
To find out more about us, click here.